A Lakewood, Ohio Institution
Dating back as one of Lakewood's oldest establishments, Mars Bar has a well-earned reputation as the best dive bar in Lakewood. Owner George Gountis never shies away from that description, but the fact is, Mars Bar is so much more.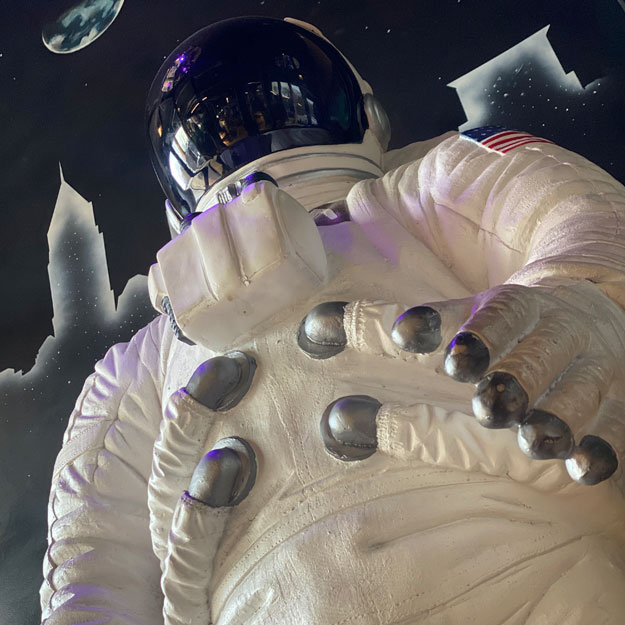 A Space Like No Other
Out of this World Atmosphere
From the astronaut and alien motif and the cozy surroundings of the original space, to the new 3,000-sq.-ft. expansion, full-service open-air bar and patio, Mars Bar serves all tastes. Patrons range from longtime neighborhood regulars to visitors from throughout Northeast Ohio and beyond, looking for good company, great atmosphere, and drinks and food that can't be beat.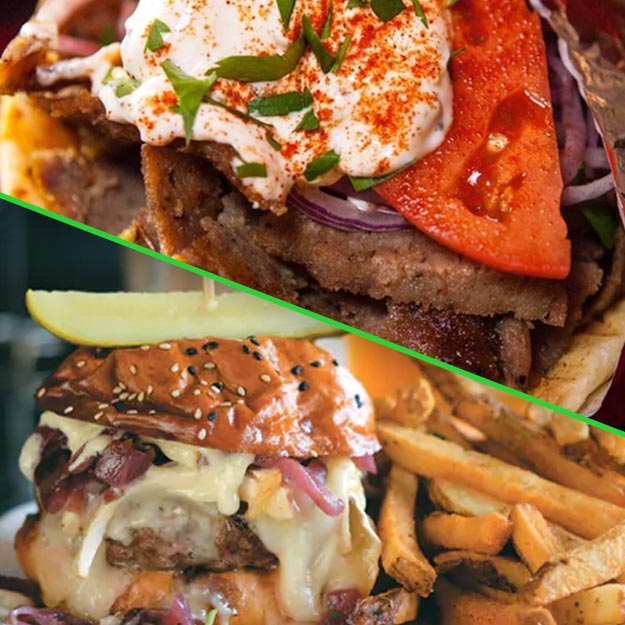 A from scratch kitchen
Mediterranean Fusion and Gastropub Classics
Beyond the out-of-this-world reputation of a Mar's Bar staple―George's Original Gyro and tzatziki made from his mom's secret recipe―the eclectic menu offers gastropub classics and much more, often with a Mediterranean fusion.
Sourced locally, the freshest ingredients make the best ingredients, and the best food. We are a from scratch kitchen, and all of our items are made here in house. Sample the Mars Bar menu and you'll see why the food on this planet is the best. Since taking over in 2004, George has sought to make Mars Bar a home away from home, a relaxing place to kick up and unwind with great food and drink―mission accomplished.